Vocal Coaching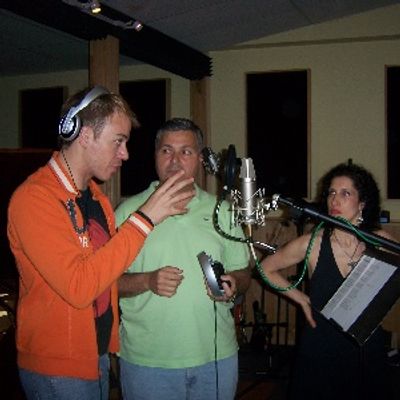 Christos Alexandrou
Actor, Singer, Songwriter, Composer, Vocal Coach
A Vocal Coach is part of a production's Creative Team and works closely with performers to help liberate them. 
Text / Diction 
Rehearsals 
Taking the Stage 
Sound Equipment 
Recording in the Studio 
Starting a Run or Going on Tour 
 Also, to help with various Vocal Challenges: 
Enunciation 
Musical Style 
Vocal Technique 
Emotion 
Effective Delivery  
Vocal Coaching Sessions are done in  Groups or One-on-One. 
Groups are formulated with like-minded individuals, working toward a similar goal. 
The Group format can be a Seminar, Workshop, or Masterclass.
ONE-on-ONE
One-on-One

Coaching is pretty straightforward. The Coach and the Talent work together (unless the Talent is underaged, in which case an adult guardian must be present). 
However, thanks to technology and Video Calling, One-on-One can be done In-Person or via Distant Coaching. 
In-Person

 is a fundamental coaching tool. The Vocal Coach can assess the Talent and guide adjusting posture and using exercises from various techniques to best help and guide the performer. 

Distant Coaching

 is an amazing tool for last-minute coaching or when away or on the road. It's important to have in-person sessions because those will create a bond of trust as well as a Communication Channel between the Talent and the Vocal Coach.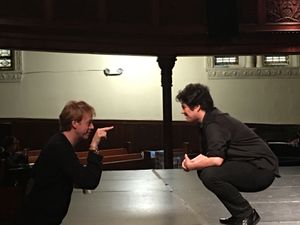 ---
Masterclass

 
Master Classes are more Technical and with a "hands-on" approach. Participants are Performers or Audiences. 
Performers

 prepare (and submit beforehand) a few pieces they would like to work on with the Coach. 

Audiences

can take notes and in the end ask Questions. 
Masterclasses can be done on Contemporary Singing, Musical Theatre, Public Speaking, Greek Vocalizing, etc.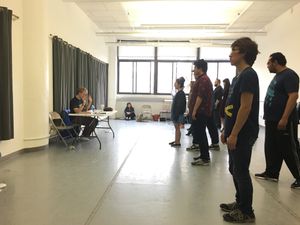 ---
Seminars & Workshops 
Seminars usually run for a few days and focus – unless specifically requested – on General Vocal Challenges and Solutions. Seminars have no limit in the number of participants. 
Workshops are held with a small number of participants (6-12)  and can last from a few days to a number of weeks depending on the group level and the goals.